Armchair "100 CLUB"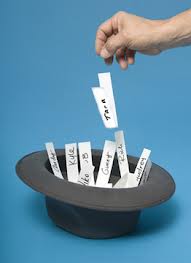 For just £25 per year we are seeking to recruit 100 "Friends of the Armchair Club" – raising money to invest in young talented sportspeople from in and around the Mansfield area and giving you the opportunity to win prizes along the way.
On joining you will be given a unique number which will be entered into a monthly draw to win one of three cash prizes – £30, £20, £10. In addition there will be extra prizes on offer when the monthly draws are made at one of the three Armchair Club events held each year (March, October and December).
Each year of membership runs from January to December giving access to 12 draws. The first draw was made at the Mansfield Sports Recognition Awards on December 9th. Subsequent monthly draws will be made in the presence of at least three Armchair Club members and details of winners posted on www.armchairclub.org
To join simply send the information below, along with a cheque for £25 (payable to The Armchair Club), to Steve Grainger, Braeside, Fishpool Road, Blidworth, Notts, NG21 0QP. Alternatively you can send the information below to Steve Grainger at enquiries@armchairclub.org  or send by fax to 01623 700316.
Full Name
Address including Postcode
Contact Number:
Your Email:
Payments can also be made via a BACS transfer to Acc. No 29394696 – Sort Code 05-05-75 but please confirm to the above e-mail address that a payment has been made