SportsAid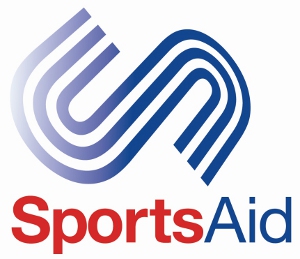 SportsAid East Midlands in one of the regional SportsAid charities providing direct financial assistance to young sportsmen and women, between the ages of eleven and eighteen with proven ability to help them meet the ever increasing and unavoidable cost of their sporting development.
The youngsters supported are normally members of national age group squads or are ranked in the top ten in their age group of their particular sports.  For these youngsters, and their families, there can be a considerable financial burden when it comes to supporting them and helping them achieve their sporting dreams
SportsAid works in tandem with the governing bodies of sport and in selecting and endorsing the applicants put forward for awards.  This partnership ensures quality control of the applicants which is essential when seeking support from sponsors such as Rotary Clubs, Luncheon Clubs, Business organisations etc.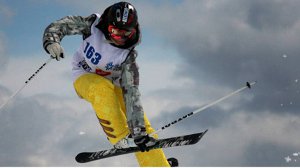 The money that SportsAid distributes is raised from the private and voluntary sectors through donations, promotions and participation events. The youngsters supported are our future Olympic, world and national champions, both able bodied and disabled.  They receive no National Lottery money.
Over the past twenty seven years, SportsAid has funded some legendary British sports stars including Sharon Davies, Torvill and Dean, Tanni Grey-Thompson, Steve Redgrave, Jonathan Edwards to name but a few.  Every year SportsAid gives grant aid to around 2,500 able bodied and disabled athletes from over 50 sports.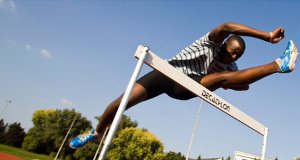 At the Athens Olympiad in 2004, SportsAid supported 15 of the 17 British Gold medallists and nearly half of Team GB during their early formative years.
Over the next 6 years leading up to the London Olympics, SportsAid East Midlands is committed to work in partnership with the Armchair Club to help identify and fund talented young sportspersons in Mansfield and North Notts.  The successful bid for the 2012 Olympiad will prove to be a huge inspiration for young athletes in Mansfield and surrounding area who aspire to perform at the highest level.
For more information regarding SportsAid please visit the website on www.sportsaid.org.uk
SportsAid's Patron
As SportsAid's patron, Her Royal Highness The Duchess of Cambridge is helping to shine a light on the achievements and potential of young athletes throughout the UK – an inspiring generation who one day hope to represent the nation at the Olympic or Paralympic Games. SportsAid alumnus Sir Chris Hoy welcomed the patronage by saying, "SportsAid played an important role when I was starting out so I know what a huge boost this will be to the young sportsmen and women the charity helps today. As patron Her Royal Highness The Duchess of Cambridge will give them the profile they deserve."