A Question of Sport
Monday, 1st March 2021 – Via Zoom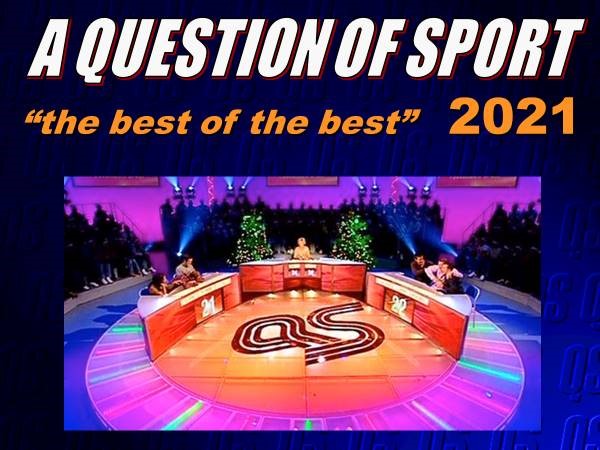 Regular recipients of Armchair Club announcements will perhaps be wondering if this year's Question of Sport will be going ahead. Well there are two answers to that question; the first will probably not come as a surprise when I share with you that we have decided to postpone this year's live event to Monday 6 September when hopefully we will return to the 1861 Suite at the One Call Stadium for our usual challenging and entertaining sports quiz. Look out for more details in due course.
The second answer is a resounding YES. The first Monday in March has become a fixture in local sporting diaries because it's always the Armchair Club Question of Sport. And so, it will be this year. Just with a difference. Not wanting to miss our regular date we are having a virtual Question of Sport on ZOOM on Monday 1st March at 7.30pm which we expect to last for around an hour.
It will be free to take part and we have called it "the Best of the Best" because what we have done is gone back into the AC QoS archives and we will be repeating questions from previous events since 2012; nothing from the last two years, just in case some of you have got elephantine memories!
So why not enjoy a great sporting quiz evening with bar service at home and perhaps a sandwich too. There will be no prizes but we will ask for an honest  response at the end of the evening to see if there is someone who can claim to be the "best of the rest" on the night. There will be a familiar look to what you will see on screen,
You are invited to the Armchair Club's Question of Sport Zoom event.
Topic: Armchair Club Question of Sport on Zoom
Time: Mar 1, 2021 19:15 London
Join Zoom Meeting
https://zoom.us/j/98690847814?pwd=bGVrd1Q5MFJQazRBMHFTaVBmMXJHZz09
Meeting ID: 986 9084 7814
Passcode: 619941
Previous Winners
1999 – Judson Signs
2000 – Judson Signs
2001 – SPG
2002 – David Blount Estate Agents
2003 – David Blount Estate Agents
2004 – The Chad
2005 – Alfreton Insurance Services
2006 – Alfreton Insurance Services
2007 – The Chad
2008 – East Midlands Plastering
2009 – The Chad
2010 – Nat West Bank
2011 – Andrew Saunders Insurance Services
2012 – Stopford Associates
2013 – Andrew Saunders Insurance Services
2014 – Andrew Saunders Insurance Services
2015 – Hall-Fast Industrial Supplies
2016 – Alfreton Insurance
2017 – Alfreton Insurance
2018 – Collins Wealth Management
2019 – John Sankey Estate Agents
2020 – Edwinstowe Plumbing & Heating