8th Annual Golf Day – Thursday 28th September 2024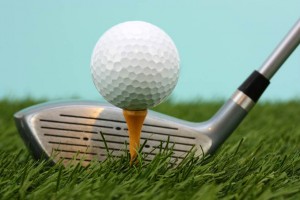 Venue: Coxmore Golf Club
10.00am – 2.00pm
STABLEFORD COMPETITION

Teams of 4 players
Best two scores to count on each hole plus all to count on 18th hole.
Teeing off from yellow pots
Teams of single sex or mixed sex welcome
Max handicaps – 24 men, 36 women (3/4 max handicap allowance)
Handicap certificates required for prize winners
PLUS putting competition, nearest the pin, longest drive, straightest drive, hidden holes,
GREAT VALUE at £200 per team of 4
(£47.50 per person, Coxmoor members – subject to green fee discount)
Includes 18 holes of golf, two course meal, tea and coffee
FANTASTIC PRIZES for teams and individuals, also ladies team prize
Plus RAFFLE
Hole sponsorship available at £75 per hole
Contact Martyn Knox for your Application Form or download the PDF here.
mknox@hopkins-solicitors.co.uk Tel: 01623 468468
6th Annual Golf Day – Friday – 2nd July 2021
The 6th Annual Armchair Club Golf day was held on Friday the 2nd July 2021 to much success. The event was held at the Coxmoor Golf Club in glorious sunshine. The event presented a welcome return to fundraising for The Armchair Club after a Covid-interrupted 2020. Last years event was cancelled and it was touch and go whether the event would be able to continue this year. Coxmoor Golf Club provided excellent facilities for a successful day on a championship course.
Over £2000 was raised from the 22 teams who took part with fantastic support from local sponsors.
The winning team the Red Badgers, ably led by Jamie Bennett finished top of the leaderboard with a score of 97 points. The Top Ten was as follows:-
1. Red Badgers 97
2. Walkers and Talkers 93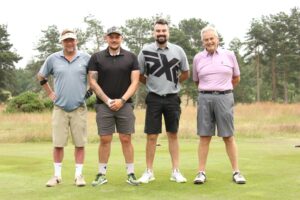 3. The Family Guys 92
4. Belvoir Lettings 91
5. Team Us2 91
6. Team Tybro 91
7. The Unlikely Lads 90
8. Real Education 89
9. Folkhouse Vets 89
10. The Armchair Club 88
Funds were raised for the Armchair Club through sponsorship, a putting competition and raffle. The teams that took part were incredibly generous in their support of a worthy cause.
The event was able to be hosted thanks to the generosity local businesses who sponsored holes and helped with the costs of setting up the event on the day. The main sponsors were Linneys and Vertu Honda who kindly provided the car that was available to be won with a hole in one on the 2nd hole.
With the money raised the Armchair Club will be looking to get the money back out into the community by making grants to sport stars and teams who need help with funding over the coming year.
Next year the event will again be held at Coxmoor on Friday 8th July 2022.
5th Annual Golf Day – Friday – 28th June 2019
The winners of the Annual Golf Day for 2019 was Roger who led his team of Jimmy Lloyd, Watson Gardener and Phil Worsley to win the tournament.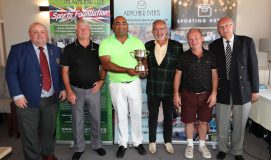 4th Annual Golf Day – Friday – 30th June 2017
The winners of the AC Golf Day 2017 we
re SLR CONSULTING captained by Mr P.Roberts
3rd Annual Golf Day – Friday – 24th June 2016
The winners in 2016 were THE RAVENSHEAD, captained by David Formon.
2nd Annual Golf Day – Friday – 3rd July 2015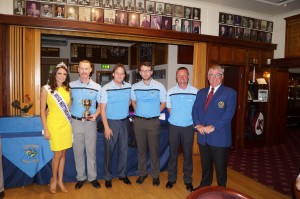 The Armchair Club recently held their 2nd Annual golf day at Coxmoor Golf Club and it was another great success raising £1500 for their sporting charity.100 golfers , in teams of four competed in a stableford competition for the prestigious AC Challenge Trophy and the winners were team TYBRO, consisting of  past Captain Simon Woodward, Mark Betteridge, Martin Scothern and Liam Woodward with a score of 92 points. In second place was Derek McJanetts team Scots Wa Hae, with 90 points and in 3rd place was Paul Evans team Sherwood Rangers on 86 points, narrowly beating Dave Stringfellows with "Team Us" on a count back.
The event organiser, AC  member Bill Taylor was delighted with the level of support and help on the day. The presentation was attended by AC member and current Captain of Coxmoor Colf Club Mr Andy Tyler, along with the current Miss Nottingham Alice Kurylo.
The AC would like to thank Coxmoor Golf Club for the use of their facilities, and to all the sponsors who made the event such a success.
1st Annual Golf Day – Friday –  27th June 2014
The Winners of the Golf Competition were "THE FOREMOST"with a score of 95 points.
The team Captain, and long standing Armchair Club supporter was Dave Formon, and his team included  Ian Stephenson, Mark Wallhead, and Mark Brown.
In second place was Phil Wards, "WARDS WARRIORS" on 92 points
In third place was Gary Mee and his team "MEES MAGICIANS"  90 points
In fourth place was Glen Elliott and his team "JKP Ltd" on 89 points , better places on a count back.
in fifth place was Bill Taylor and "THE ARMCHAIR CLUB" also on 89 points.
We raised £1900-00 on the day and would like to thank Coxmoor Golf Club, our main Sponsors THE LINNEY GROUP, and all our other sponsors and helpers who made it such a special and rewarding day, despite the damp conditions