Armchair Club Sports Foundation – Patrons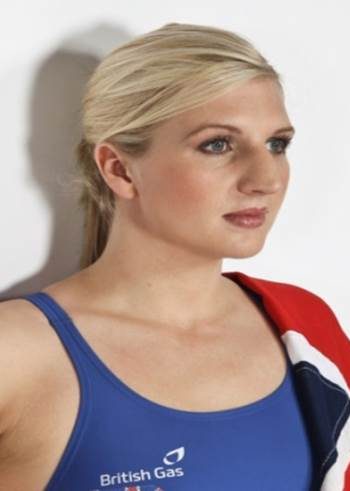 Rebecca Adlington OBE.
Born in Mansfield 1989, attended Brunts School. Great Britain's most successful swimmer at the Olympic Games with 4 Olympic medals including 2 golds.
Currently joint holder of the record as Great Britains most decorated female Olympian.
2008 Olympic Games – 2 gold medals
2012 Olympic Games – 2 bronze medals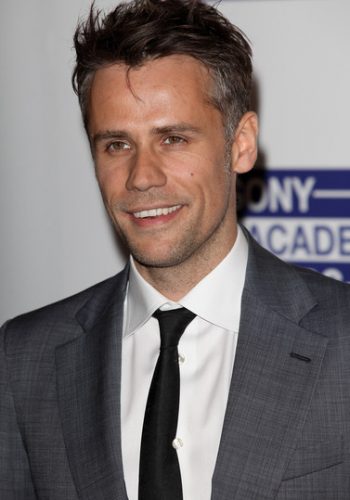 Richard Bacon.
Born in Mansfield 1975.  TV and Radio presenter and host to Blue Peter. First job in media with BBC Radio Nottingham.
His career in the media includes: The Big Breakfast, Top of the Pops, Young voters Question Time, Hotel Babylon, The Thick of It.
Most recently he presented the Big Painting Challenge along with Una Stubbs.
Richard  now lives in America. With almost 1.5m followers, he has one of the most widely followed accounts of any British personality on Twitter.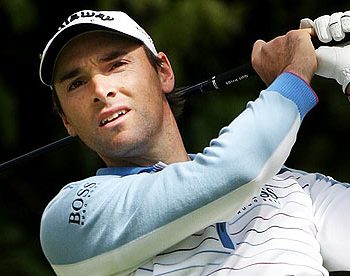 Oliver Wilson.
Golfer. Born in Mansfield 1980. Began career at Coxmoor Golf Club. Turned professional in 2003.
Made Ryder Cup debut in 2008.  9 runner up finishes on the European Tour.
Won the 2014 Alfred Dunhill Links Championship at St Andrews.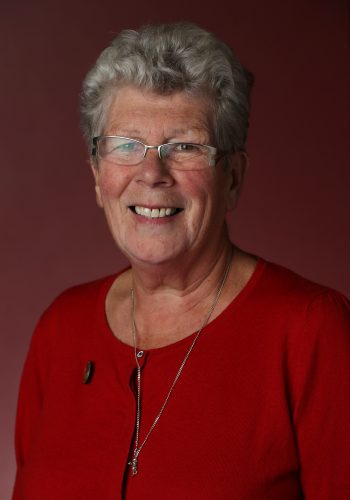 Liz Broomhead MBE.
Previously a teacher at Manor School in Mansfield. England U18 National Netball Coach, appointed National Senior Netball Coach in 1991 and in 1998 appointed Head of Selection for England Netball.
In 2000 she represented Europe with the International Netball Federation with responsibility for the development of coaching netball globally.
Placed 2nd in the BBC Sports Personality Unsung Hero  award in 2010
Bryan Steel – Olympic medal winning cyclist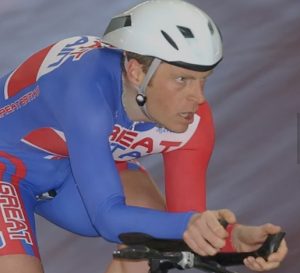 As a boy, Bryan Steel was uninterested in school, and not very athletic. Then he discovered a talent, cycling. This gave him an outlet and a passion.
He joined cycling clubs, and made it to the British cycling team, which at the time was not a team recognised for excellence. Bryan participated in a revolutionary change management programme that catapulted the team to the world stage. He competed in four Olympic Games, winning Bronze in the Team pursuit in 2000 and Silver in 2004. Bryan has worked with various organisations including Sport England, The Youth Sport Trust, Dame Kelly Holmes Legacy Trust and DARE UK to deliver, design and manage mentoring schemes.
John Sankey MBE – A founder Member of the Armchair Club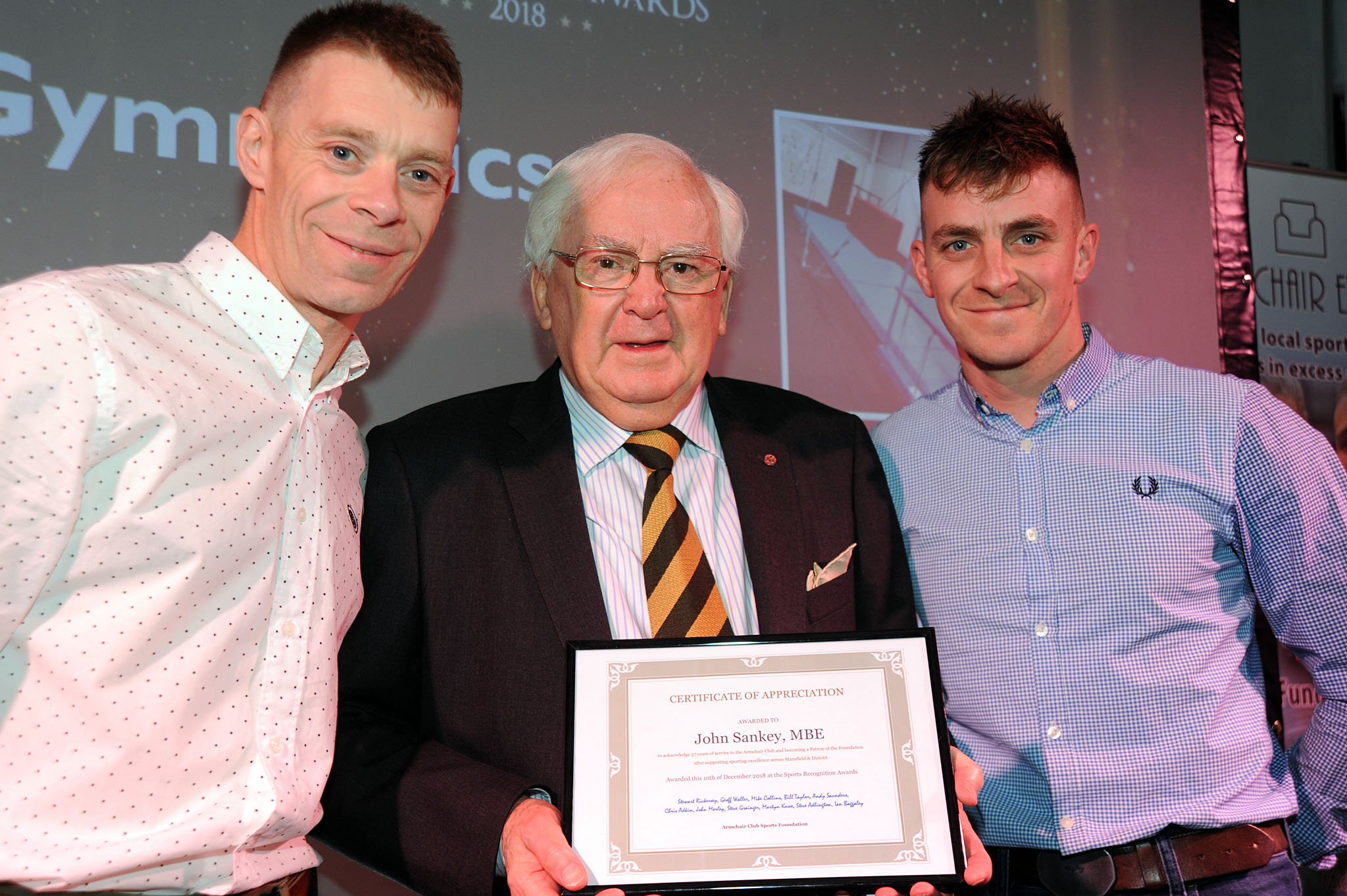 John Sankey was one of the founders of the Armchair Club in 1981 when 6 local businessmen responded to a call for help from Mansfield Town Football Club and they subsequently got together to help raise funds for the club. The Armchair Club quickly broadened its approach and began raising money to support local sportsmen and women  across the District.
Over £200,000 has been raised and it's all gone to local people. To honour and reflect John's support of the Armchair Club for 37 years,  the members involved invited John to become a Trustee of  the AC Sports Foundation Trust, a position which he gratefully accepted.
The photo on the left shows Ben & Tom Birchall making the presentation of a Patron's certificate to John at the Mansfield Sports Recognition Awards on Monday 10th December 2018.
Bill Taylor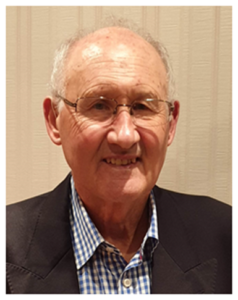 Mansfield born and bred Bill Taylor was involved in business locally for over 50 years. He was a founder member of Mansfield 2020. A keen sportsman Bill is a life-long Stags supporter and was a founder member of Mansfield running club. He has run the London Marathon 5 times raising money for charity. Bill enjoyed being a soccer referee, now retired and still enjoys playing golf at Coxmoor golf club where he is a member.
Bill spent over 30 years as a member of the Armchair Club supporting local sportsmen and women in achieving their goals. He is a Freeman of the City of London and is still heavily involved in the planning of Mansfield's wonderful Christmas Lights every year.